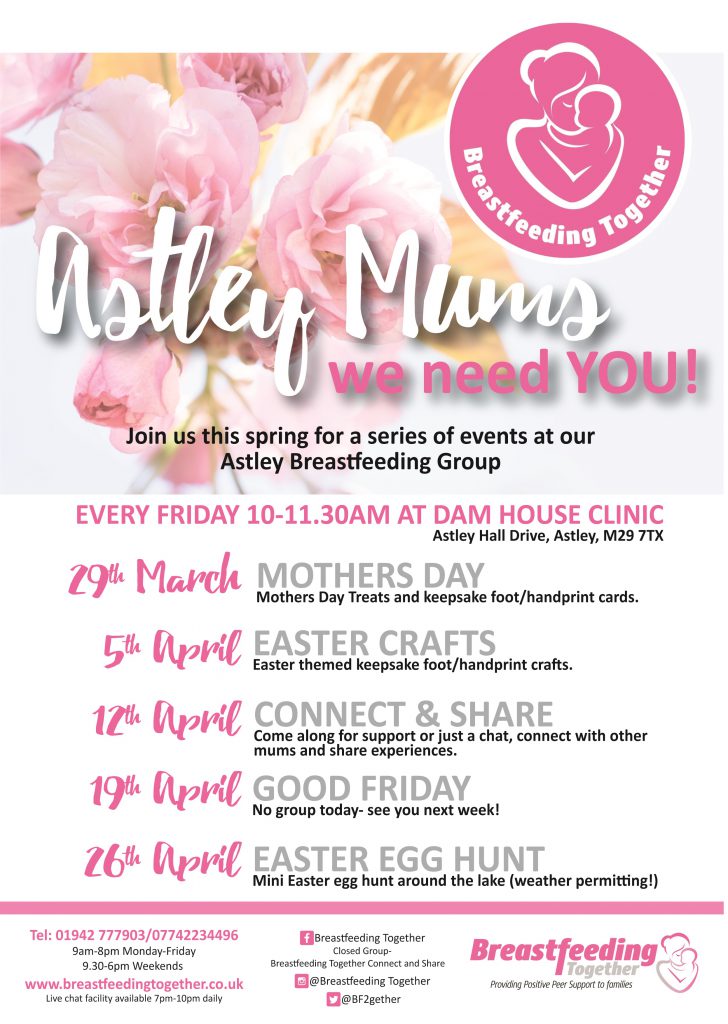 Since the sun out and spring is here, we figure it's about time to get out and about!
As you may know we at BfT run breastfeeding groups across the borough- these are great places to come to access continued support, but you don't need to have a problem to come along- it's a great way to meet and chat with like minded people.
Every so often we put a spotlight on one of our groups and this spring its the turn of our Astley group. This group runs in the clinic building at Dam House- it's a really lovely spot and a trip to group can be combined with a walk around the lake and a brew in the tea rooms.
This group has access to both peer supporters and health visitors, meaning that babies can also be weighed on request by one of the health visiting team most weeks.
We have a series of events running here over the next few weeks, starting with mothers day keepsake cards this friday. We'd love to see some of you there, so please come along and join us!
Every Friday 10-11.30 @ Dam House Clinic