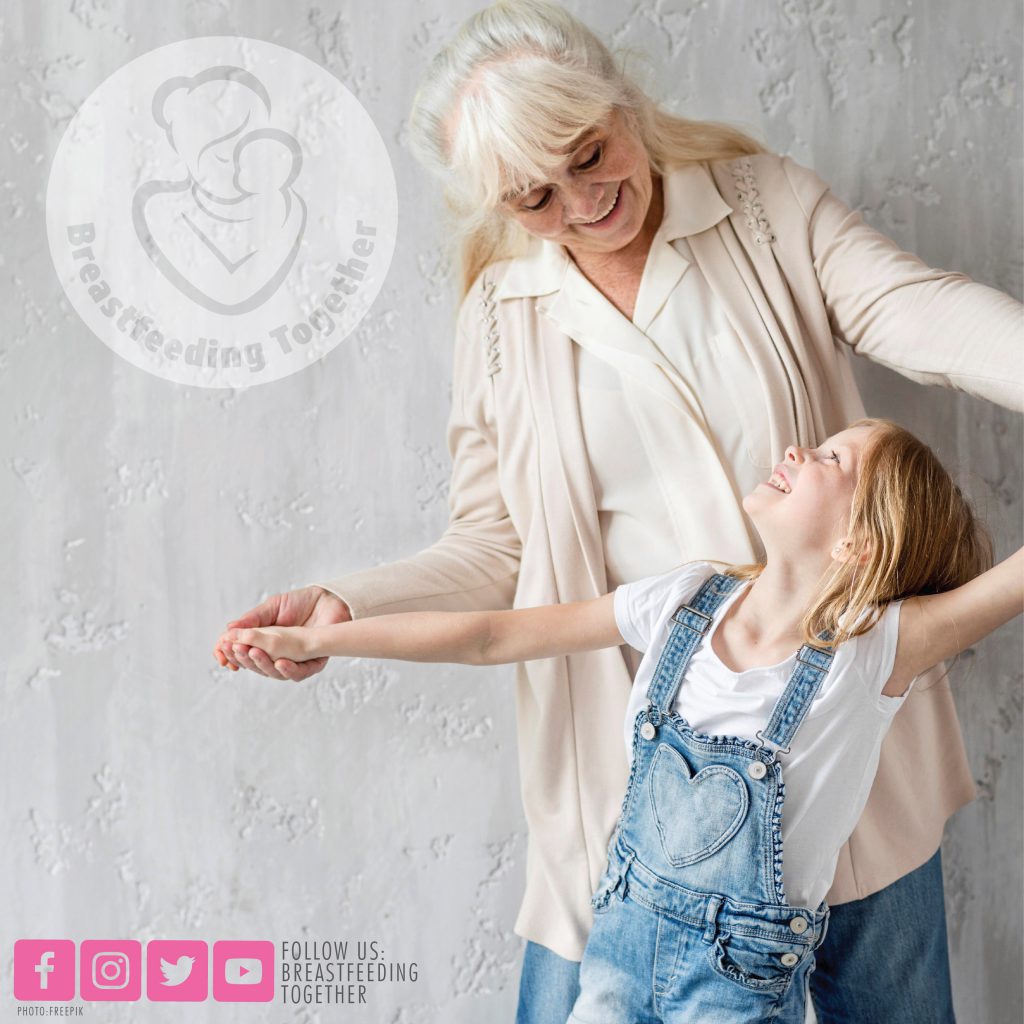 Often one of the best assets new families have are the grandparents.
Providers of practical support, childcare and financial backing! What would we do without them?
We know that grandparents provide children with so much, and the relationship between new parents and their parents gives children their first insights into how families work.
The feedback we got from new families was that their own parents were a great source of support, but it was often difficult as much of the information had changed and parents were torn between listening to advice from their parents and wanting to follow the research based information given to them.
So BfT stepped in and developed our Grandparents Workshop!
Our workshop is focused very much on bridging the gap between the generations, because it's all based on the latest research we can explain why-
Why picking your baby up every time they cry doesn't create a rod for your own back (it actually helps their brain to develop and create a secure attachment)
Why we don't give breastfed babies cool boiled water (your breastmilk will adapt to meet their needs for thirst as well as hunger)
Why we wait until 6 months to introduce solid foods (their digestive system just isn't ready before then)
Why we don't put babies to sleep on their tummies or sides (we know much more about the associated risks of SUDI now)
It's not about saying what was done was wrong, but just what the latest research shows us…
After all, when we know better we can do better!
So if you are pregnant or have a newborn, why not book the new grandparents onto our online session and help them to help you on the exciting journey of being a new parent!
Our next session runs on the 22nd of November, click here to book, or for details of other future sessions click here.