You might remember back in June, Breastfeeding Together were named as recipients of The Queens award for Voluntary Service!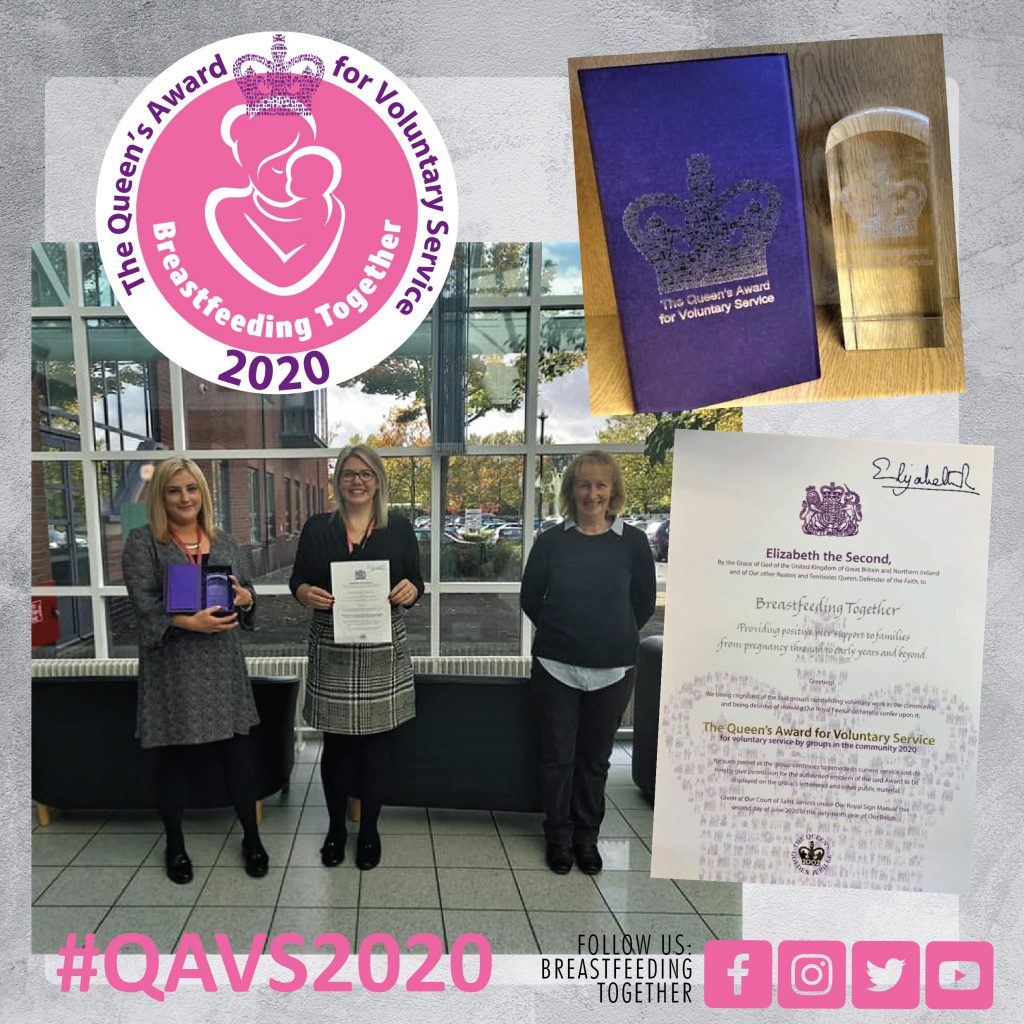 We had really hoped that by now we'd be able to receive the award in a lavish ceremony, and throw a huge party for all our wonderful volunteers.
Yet as with so many things in 2020, that wasn't meant to be and in the end it was a simple affair, as yesterday our directors officially accepted the award from The Queen's representative.
And here it is!
Our silver lining of 2020

Our Queen's Award for Voluntary Service- Signed by Her Majesty herself, in recognition of the amazing work we do, and the impact we have had on our community.
So, although we can't have the celebration we really want, it doesn't make this any less special. We are overwhelmed all over again, just as we were back in June. We cannot thank our volunteers and all of those who have continued to support and believe in us enough, we couldn't have done it without you!
THIS ONE'S FOR YOU!