First Published on www.facebook.com/breastfeedingtogether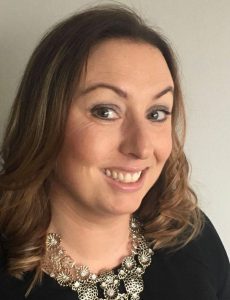 Hello, my name is Sarah Harrison and I have a 2-year-old son who I breastfed for 11 months.
I delivered at Wigan and attended all the antenatal sessions offered. I was grateful for the resources and information provided as I was able to research being a good mum and caring and bonding with my baby as it was particularly difficult with my son being in neonatal intensive care for 9 days following birth. We had been transferred over to Manchester Children's Hospital and during this time I used live chat support and Facebook connect and share to ask questions about establishing breastfeeding through exclusively expressing when I could not get my son to the breast as he was too poorly. I cannot express how much of a lifeline this online support was in those early days. Once we were home, I attended groups to speak with peer supporters regarding position and attachment and used live chat support for any questions that I had.
I was always so grateful for the support I got from the Breastfeeding Together team as having friends in different areas and seeing what little breastfeeding support there is outside of Wigan made me realise how lucky we are to have it. Once I was back at work and more settled with work and home, I decided I wanted to train to be a breastfeeding supporter to be able to offer the same support to other families which I had received, as without the support which I received I do not think our breastfeeding journey would have been as successful.
I completed my Level 2 Peer Support Training in July 2018 and I have been actively volunteering since. I have covered the whole range of support provided by Breastfeeding Together volunteers; groups, live chat, maternity ward, antenatal classes & Baby Box. I thoroughly enjoy supporting mums, babies and families with their journey from antenatal to postnatal to inform, empower and support them regarding their feeding choices, ensuring the health and wellbeing of our future generation.