First published on www.facebook.com/breastfeedingtogether as oart of the Sharing Sunday series.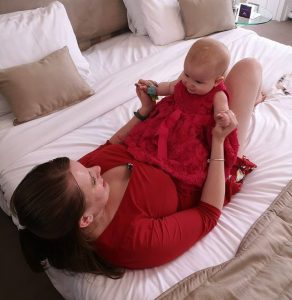 Our little girl is 6 months today and I'm so proud to have silver boobies today! 6 months of EBF my little princess after a difficult first 4-6 weeks with Tongue Tie, nipple shields and exclusively expressing for a week we have made it Hoping for another 6+ months! (would never have thought I'd be this emotional about it!!!)
So thankful for all the support from the peer supporters in the first 6 weeks and the rest of you friendly bunch for all your encouragement and the breastfeeding together connect and share facebook group !