First published on www.facebook.com/breastfeedingtogether on 23/05/19 as part of the sharing sunday series.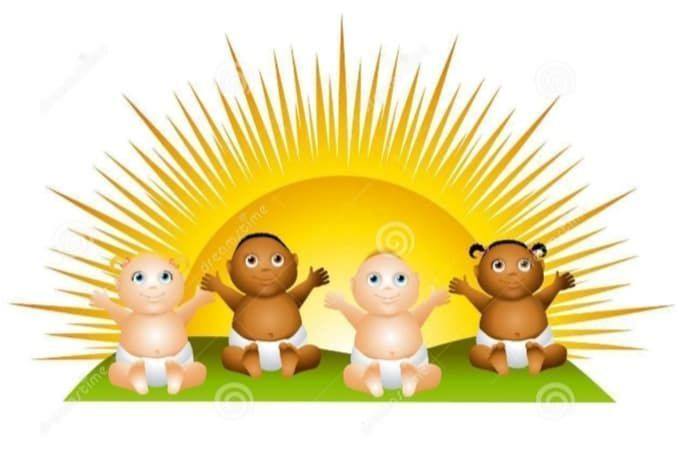 Finally the sun is shining!!
And while in the BfT office we have our own air conditioning related issues to deal with  we know that lots of our mums and babies are struggling too!
Often babies can become a bit more unsettled in the heat, keep them as cool as you can and out of direct sunlight and feed feed feed!
Exclusively breastfed babies don't need cool boiled water or any additional drinks, your milk will become more watery and thirst quenching in the heat to meet your baby's needs. This can sometimes result in heavier wet nappies or the occasional green poo, which should go back to yellow if (when!) the weather goes cooler again. Remember you can't over feed a baby at the breast, so 'If in doubt, boob out'- you can simply meet their needs for food, drink or comfort, any time any place.
Sunny days and impromptu barbecues can often bring other challenges to think about. If you're going to be at family or friends' houses, don't forget to make sure you've somewhere safe for baby to sleep whilst you hopefully relax in the sun. Car seats are not suitable sleep spaces so make sure you've got somewhere firm and flat, like your pram, and that you're using a parasol rather than a blanket to keep the shade off, to avoid severe overheating.
Many mums ask at this time of year about hayfever medications. Many are compatible with breastfeeding, but always check out the 'Drugs in Breastmilk fact sheets' to make sure what you are taking is suitable.
So enjoy your fun in the sun, and I'll prepare next week's topic Tuesday……how to keep babies warm in freezing temperatures.
https://www.nhs.uk/common-health-questions/childrens-health/how-can-i-keep-my-baby-safe-during-hot-weather/