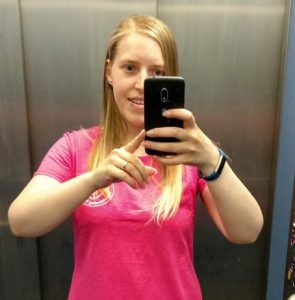 Hi I'm Sarah,
One of the many who work within BFT. I have two monsters who drive me crazy, but am more than lucky to have.
I was unsuccessful in feeding my eldest due to no support and listening to others instead of myself. I was however very successful second time round and am now feeding a 3 year old. After moving to the Borough, I realised how much support mothers got and wanted to be a part of it, and help give mums the support and assurance that I never received with my first.
I applied and trained in 2017, and I am so glad that I did as I get to see so many new mums come and see how much their babies grow each week and am currently found at the Leigh group on Windermere road on a Thursday afternoon.
I hope to go onto the ward once my littlest starts nursery in September.