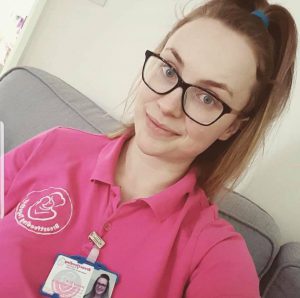 Hi!  
My name is Jess, I have 2 young sons, both of which I breastfed for different amounts of time, after intensive support with my second I decided I wanted to give something back and applied to do the Level 2 Peer Support training, I completed this in March 2018 and have been actively volunteering since. I have volunteered across many different settings but I mainly volunteer on our live chat service or on the maternity ward.
In July 2018 I was lucky enough to be offered a paid role with Breastfeeding Together, I provide information to mums antenatally at various clinical settings across the borough and also visit mums postnatally to provide them with breastfeeding support.
I really enjoy being a peer supporter and being able to support mums with their feeding choices.