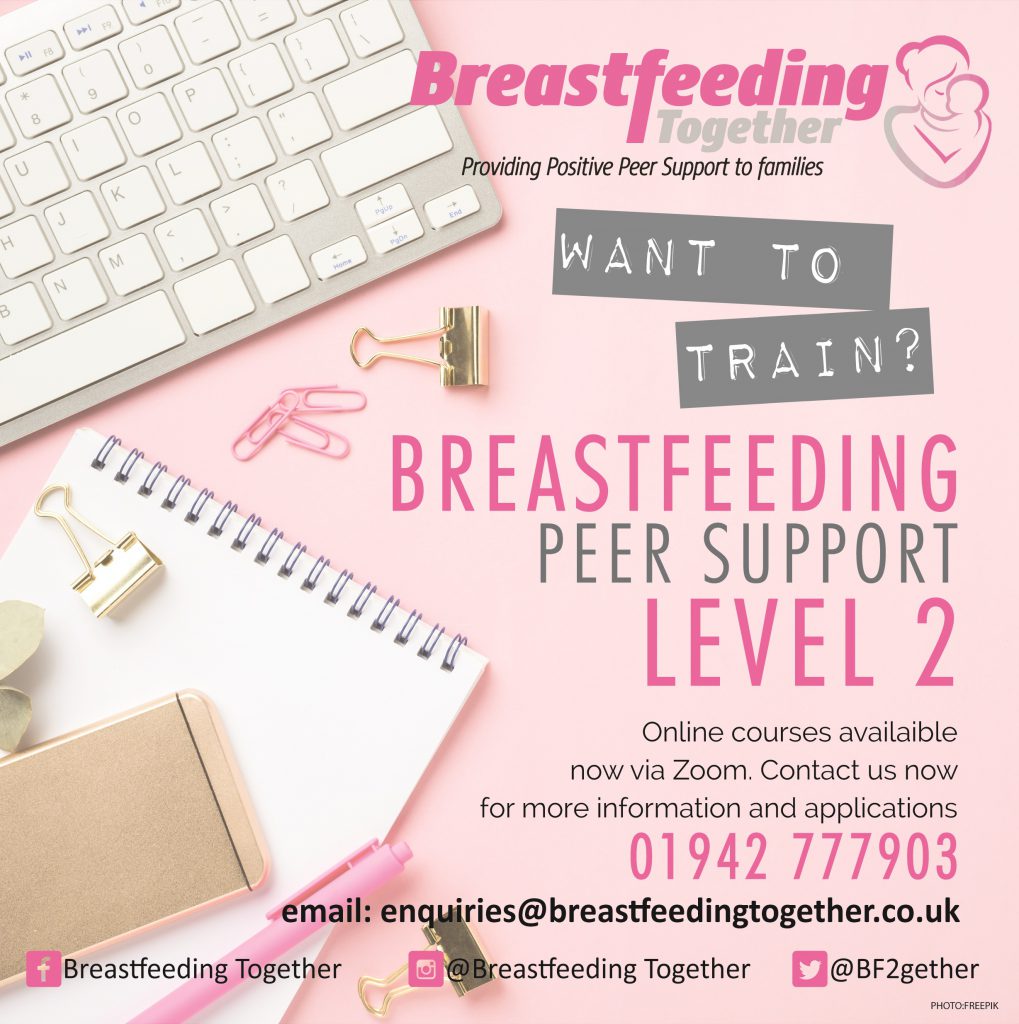 We have some exciting news….
Since lockdown began we have been inundated with you contacting us to see if we are offering our 'Breastfeeding Peer Support Level 2' training online!!
Due to high demand we have been working hard behind the scenes and can now confirm we will be offering the training virtually online 😊
Do you have an interest in Breastfeeding? Would you like to train to be a Breastfeeding Peer Supporter? Are you breastfeeding now or have you breastfed in the past? Do you live in the UK? This training is available to women living outside of Wigan Borough. If you live in Wigan please contact us as the training available is slightly different.
The training will be delivered by one of our experienced trainers via Zoom and we will be running the training daytime, evenings and weekends. The training will consist of 8 hours online plus 6 hours additional work from home. We have limited places on the training, with a maximum of six places each group to ensure learners have a positive learning environment with consisted support from the trainer. There will be a small charge of £30 plus a certification fee of £20.
Below are the dates and times of our first 3 courses, we will be offering more in the future so don't worry if you don't get a place on one of these 👍
Course 1 – daytime
Days: Tuesday 26th, Wednesday 27th, Thursday 28th May and Friday 29th May
Time: 10am till 12.15pm (15 min break)
Course 2 – evening
Days: Monday 1st June, Tuesday 2nd June, Wednesday 3rd June and Thursday 4th June
Time: 6pm till 8.15pm (15 min break)
Course 3 – weekend
Days: Saturday 13th and Sunday 14th June
Time: 10-2.30pm (30 min break)
If you are interested contact us for more information & to register you interest.