First published on www.facebook.com/breastfeedingtogether as part of the Topic Tuesday series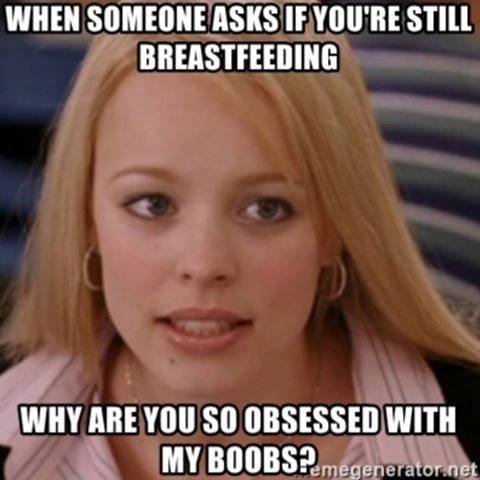 Still…
Surely such a little inoffensive word couldn't cause a problem.
Well, not always, but when it's put into a sentence with 'breastfeeding' somehow it slowly starts to question what we do.
"So are you still enjoying breastfeeding?"
"You still breastfeed them whenever they want?"
"You still want them breastfeeding?"
"Are you still breastfeeding?"
Still…
It implies what we are doing shouldn't be being done, that we are continuing past what's normal.
What "still" does is make a certain group of women, fantastic mothers who are only doing what's best for their babies, feel that they can't be proud of their breastfeeding, or questioned about their choices.
But,
What if things were different?
"Yep I still love breastfeeding- who doesn't love burning 500 cals a day watching box sets? It's definitely still the right choice for me"
"Yep, I'm the perfect all you can eat buffet, it still just works brilliantly for us"
"Sometimes I wonder what it would be like if wasn't still breastfeeding, then I look into those sleepy, milk-drunk eyes and know they'll come a time when I'll wish my baby was still little and still in my arms"
"Am I still breastfeeding………..No!!!!!" "I continue to breastfeed"
Because there's not an upper limit to when breast milk or breastfeeding becomes less beneficial. So natural term breastfeeding isn't 'still' breastfeeding, it's just breastfeeding.
Sometimes we have to accept that no matter what we do sometimes people still just don't get it, that's fine- because the people who do, will still be here whenever you need us 💖