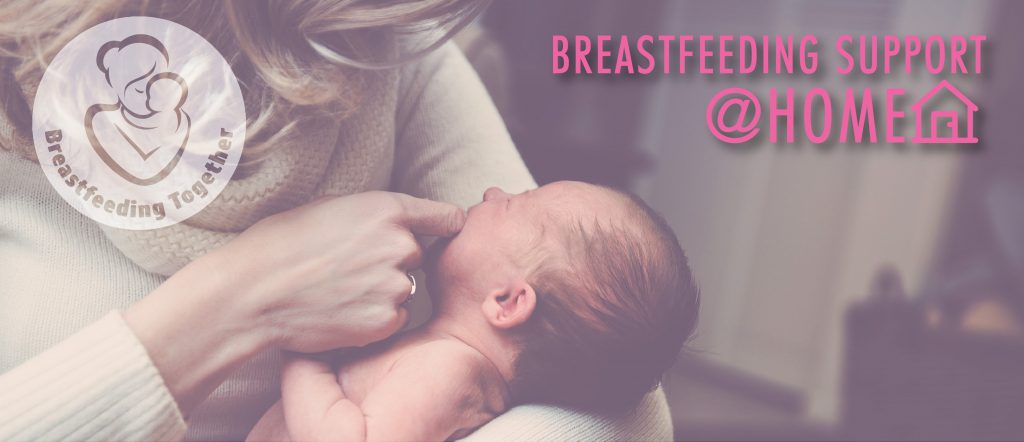 Our home visits supporting breastfeeding and infant feeding are finally back and we are so happy to be back on the road!
We are often asked "What happens in a home visit?" so we thought we'd take a little time to explain….
Well…the answer to that really is what you want to happen! We'll always be guided by you and your family's needs!
We can visit you in whatever room you like, so please don't worry if you're still up in bed, and definitely don't worry about being in your PJs or having hoovered!
We'll start our visit by asking you a few questions and taking a few details, see how things have been going with your feeding so far- and what your concerns are.
We'll ideally want to observe a feed so we can complete a full breastfeeding assessment for you (which can be popped in baby's red book) and we can suggest and help you make any changes to feeding we think may help!
We are hands off practitioners. We will talk through and help you to understand how to makes the changes needed for a more effective and comfortable breastfeed yourself- then when it's 3am and we're not there…you've still got this!!
We support with breast/chestfeeding, combination feeding, shield use, relactation, expressing milk and much much more!
We can answer any questions you may have, surrounding infant feeding, newborn behaviours, safer sleep and providing that all important emotional support.
We are Peer Supporters, we have all breastfed our own babies, so we absolutely understand how you are feeling, but we've also got the knowledge and skills to help us get a plan in place do you can meet your breastfeeding goals!
In person home visits with one of our highly trained Infant Feeding Practitioners are available in and within a 10 mile radius of Wigan Borough from £25 for a 45 minute visit or £40 for 90 minute visits.
Online consultations are also available accross the UK via zoom from £15
Contact us for more information or to book.