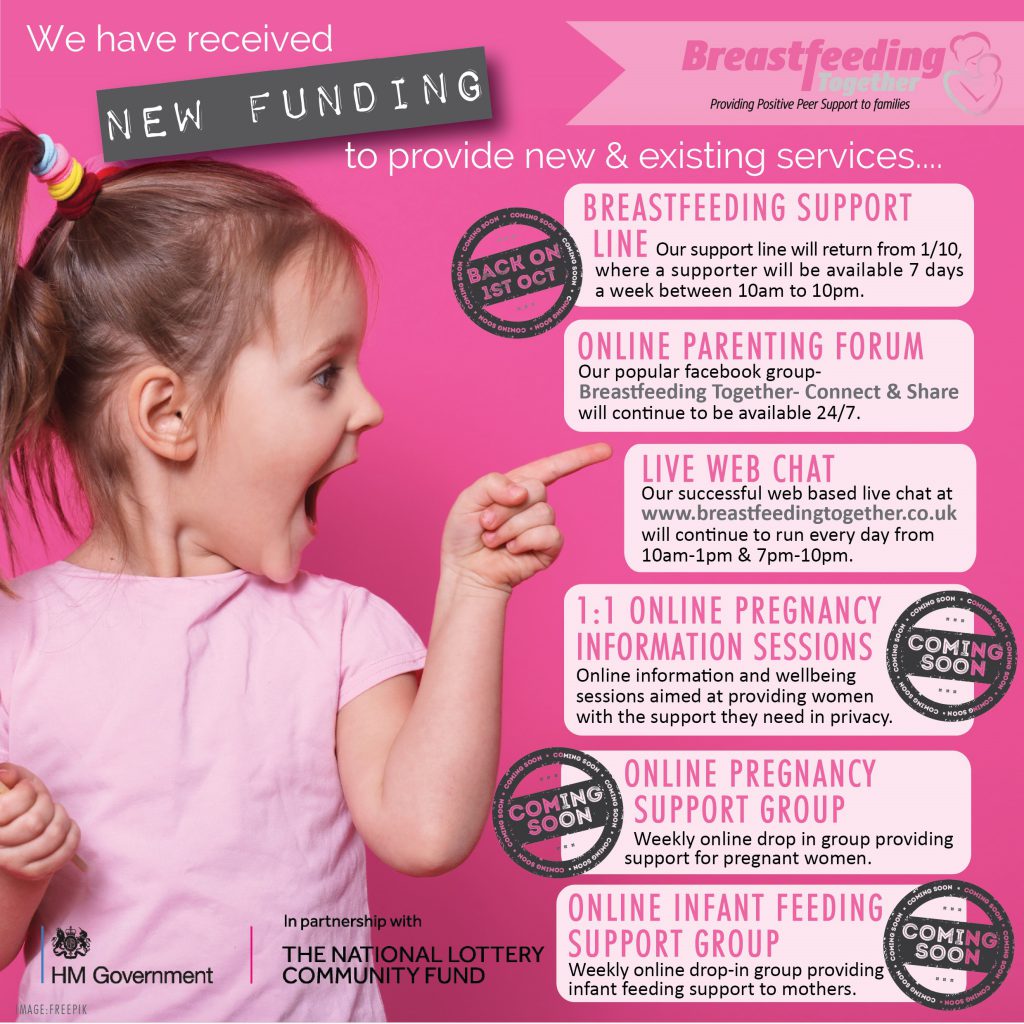 We are pleased to announce the services which The National Lottery Community Fund will allow us to provide!
This funding allows us to continue-
Our Live Web Chat which runs daily from 10am-1pm & 7pm-10pm accessed by clicking the chat icon in the corner of the screen.
Our popular online Facebook support group 'Breastfeeding Together-Connect & Share'
It also allows us to introduce the following new services-
Our Breastfeeding Support Line is back! Speak to a trained supporter between 10am-10pm daily on 07742 234496
2 new online support groups-  Bumps and Brew for pregnant women & Boobs and Brews for infant feeding support. Find details of both groups here.
New 1:1 online pregnancy wellbeing and information sessions are available to pregnant women. Find information and booking details here.
All these services are now available to families across the UK!